Books for Abrazos
Abrazos Family Support Services provides specialized Early Intervention services to infants through children aged 3 years that have, or risk having, developmental disability or delay. Abrazos therapists use books as their primary tool for helping children improve their speaking skills, listening skills, and develop their foundation for literacy. Abrazos was recently approved to provide ABA Therapy to children diagnosed with autism spectrum disorder.
Enterprise Holding Foundation generously donated $2,000 to the Friends of Libraries and Literacy. The Friends used $1,184 of the donation to fund the purchase of 115 development-specific and autism-specific books for use during Abrazos therapy sessions with the children.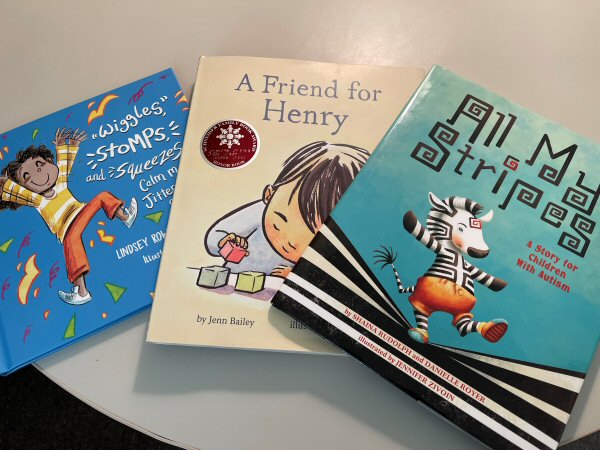 First Annual Famous Author Talk
The Friends sponsored Vaunda Micheaux Nelson's talk on Literacy and Freedom at the Martha Libert Public Library in Bernalillo.
Vaunda spoke about the importance of bookstores in a community and how they make literacy relevant to their community. A book signing and refreshments were available after her talk.
Books for Summer Reading
Shining Stars School had a summer-reading program for 3 and 4 year olds. Each week the children studied a different author. At the end of each week, each took home a free book by that author. The take-home books were purchased with funds from the Friends of Libraries and Literacy and were a big hit.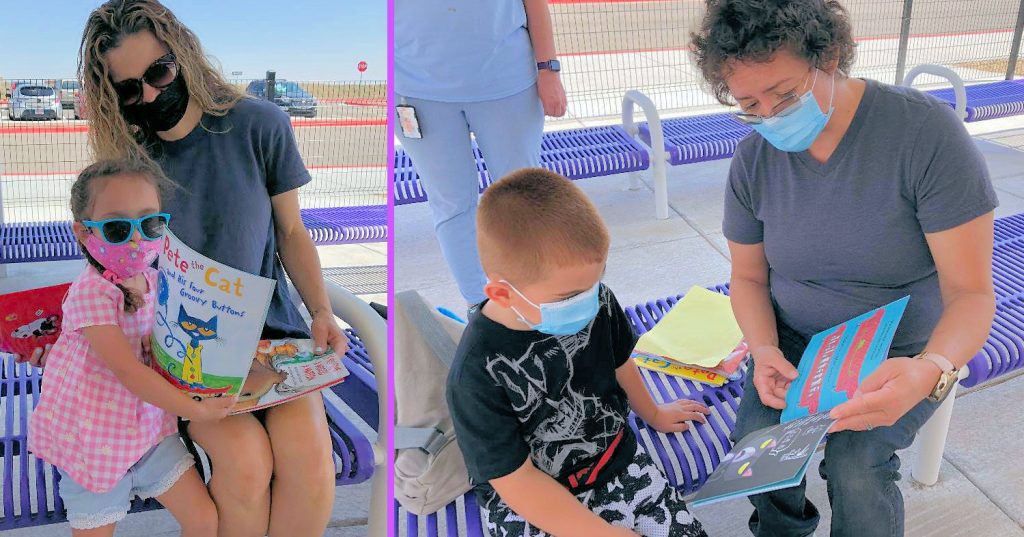 Little Free Libraries
Friends' volunteers continue to support Little Free Libraries. We're now up to six: one at A Park Above, four at Shining Stars School, and one at ReadWest. They are refilled once or twice a week through out the year with free books and magazines that have been donated to the Friends.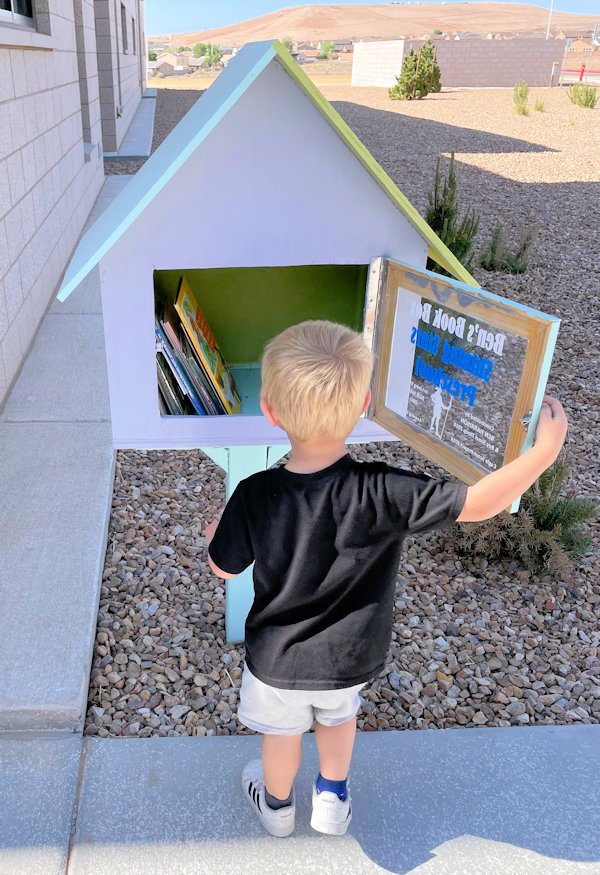 Quilt Raffle Winner
The winning ticket for the quilt donated by the Thimbleweeds Quilt Group of Rio Rancho was pulled in a random drawing from 204 entries. Nona Lane, a long-time volunteer who works on alternate Saturdays at the FriendShop bookstore, had the winning ticket. A total of $346 was collected and will be used to support childhood literacy.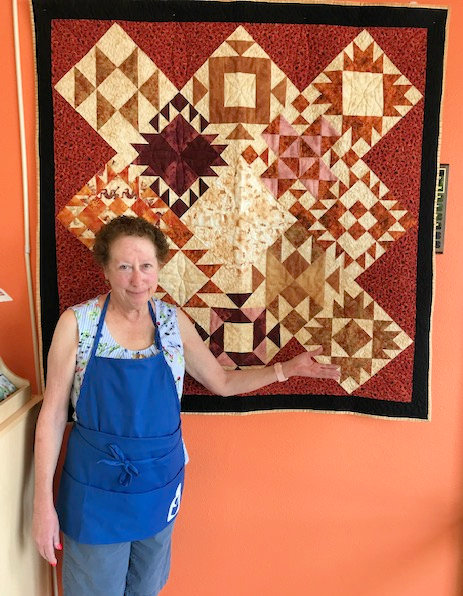 About Us
Friends of Libraries and Literacy, Rio Rancho, Inc. is an all-volunteer, public 501(c)(3) non-profit corporation since 1982. The Friends support libraries and fund literacy programs for children, teens and adults in Sandoval County, New Mexico using money raised through the sale of community-donated books and media at the FriendShop. Find out more about us in History.
Money and items donated to the Friends are tax deductible to the extent of the law. Receipts for donations are available in the FriendShop.
The Friends are not part of the Rio Rancho City Government or the Rio Rancho Public Library. It is a completely separate non-profit with its own members and Board of Directors.
FriendShop
The Friends of Libraries and Literacy FriendShop is open Tuesday through Saturday from 10 AM to 5 PM. It has thousands of books, recent magazines, jigsaw puzzles and media for sale. Profits are used to support libraries and fund literacy programs in Sandoval County, New Mexico.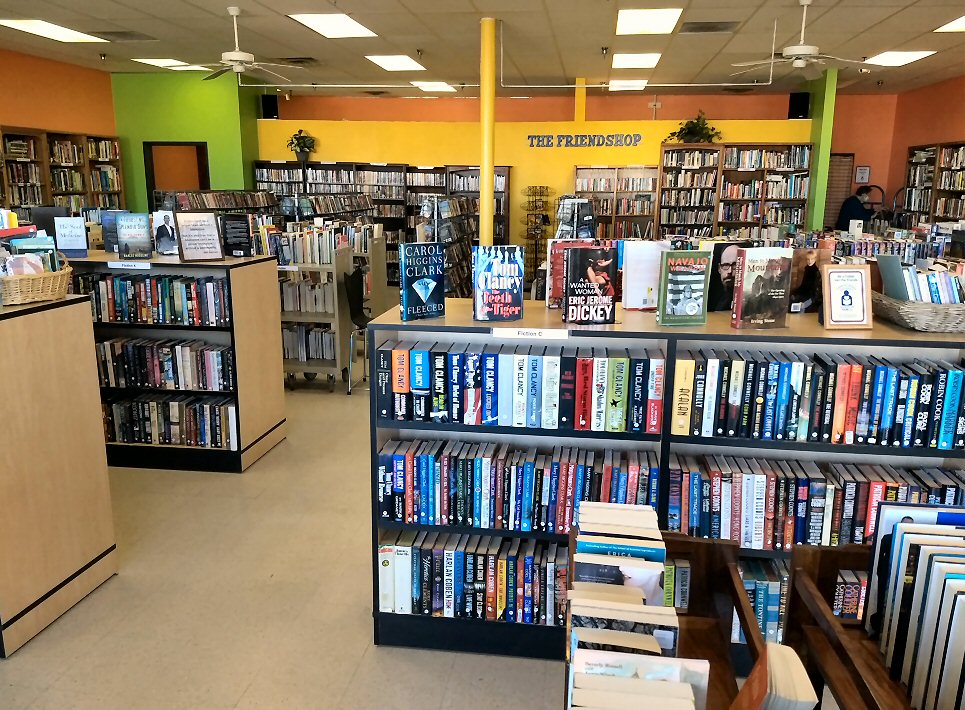 | | |
| --- | --- |
| Paperbacks books | $2 |
| Hardback books | $3 |
| Large photo/art books | $5 |
| Jigsaw puzzles | $2 |
| Children's books | 50¢ |
| DVDs / Blu-rays | $2 |
| CDs | $1 |
| Sturdy Friends' book totes | $2 |
| Handmade cards | $4 |
| Handmade bookmarks | $2 |
FriendShop Location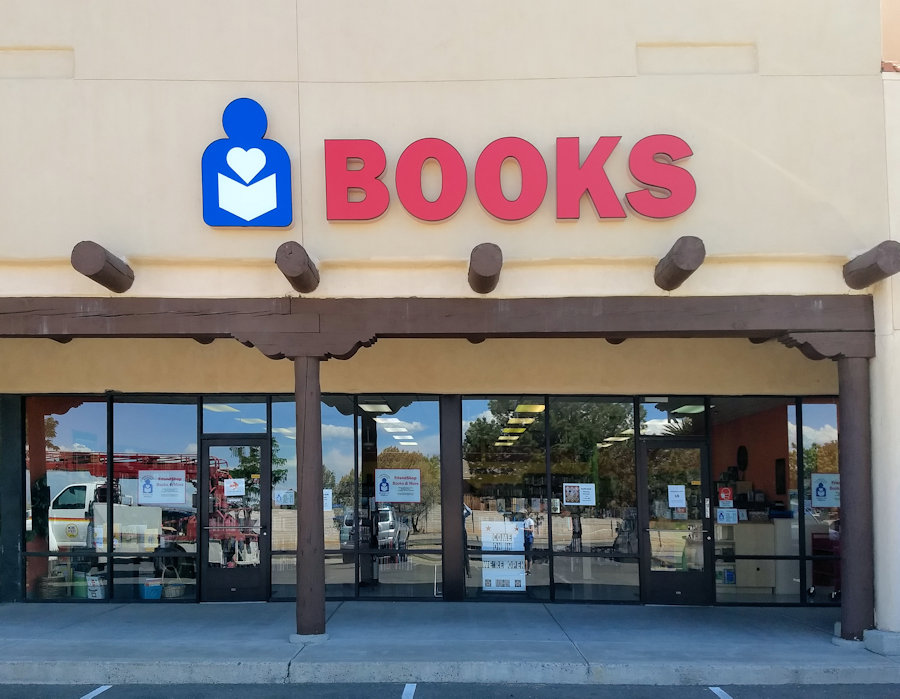 Located on the north side of the Target/Albertsons center off NM 528 (Pat d'Arco Highway), the FriendShop is at 4300 Ridgecrest Drive #J/K, Rio Rancho NM.
ISBN scanners and cell-phone scan apps in silent mode are allowed in the FriendShop but using them must not interfere with, or annoy, other browsers.
Email Signup
Subscribe to occasional emails about the Friends and specials at the FriendShop by filling in the three blanks and click Subscribe.
Shortly after clicking Subscribe, you will receive an email from MailChimp asking you to confirm your subscription. Please follow the instructions in that email to complete your subscription.
We do not sell, loan or rent the mailing list or our members' and customers' personal information to anyone. Your email address is only used for Friends of Libraries and Literacy notifications.
Contact Us
We welcome your inquiries!
Phone: 505-892-READ (7323).
Mail: Friends of Libraries and Literacy, Rio Rancho, Inc. / P.O. Box 15143 / Rio Rancho, NM 87174.
Email: Send email to info at-sign folrr dot org Please include your name and, if you would like a call back, a phone number